"Black Nonbelievers gave me the space to vent my frustrations after being lied to my whole life about a deity that doesn't exist."
"There are so many of us who are lost and afraid to let go of their indoctrination. And I am exited to do my part to help them, just as BN helped me."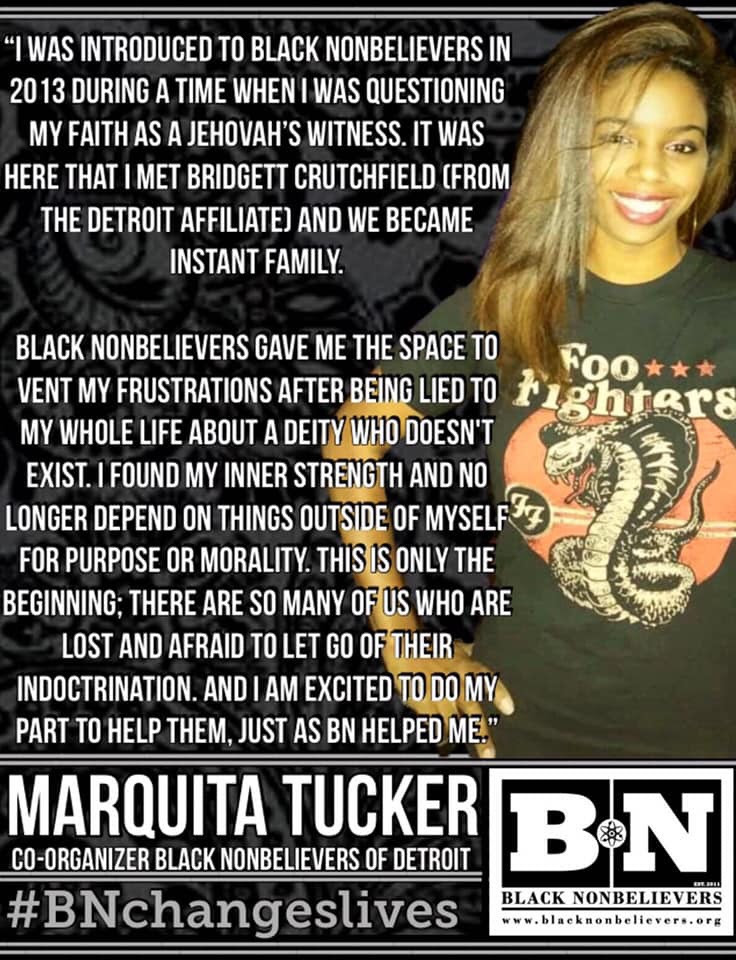 Marquita is a fantastic organizer and I am proud to be able to highlight her local chapter, the Black Nonbelievers of Detroit. There are so many of you doing so much great work around this country; you inspire me, each other, and the entire world around you. Keep it up! #BNchangeslives
---
Don't forget that our matching donation from Phil Ferguson in support of Women of  Color Beyond Belief is still ongoing!
There will be amazing, interactive, and empowering panels, presentations, workshops, and performances throughout the course of the conference. We cannot wait to see you there; please register now at our early bird discounted rate! Even if you cannot make it yourself, please donate now to help us make this event as available as possible to any many people as we can. This is a limited time opportunity to be able to double your impact on the goals, reach, and success of Women of Color Beyond Belief.
Mandisa Thomas
Founder and President, Black Nonbelievers
#BNChangesLives
---
P.S. We depend on you as we support chapters all around the country. Please 
consider a gift
 to help us keep growing and engaging with our communities!